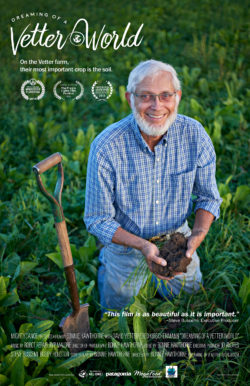 Showtime

Friday, February 15 @ 7:30pm

Director

Bonnie Hawthorne

Country

USA

Language

English

Film Length

77 minutes
One day in 1953, Nebraska farmer Donald Vetter had an epiphany while spraying his cornfield. He'd wondered for a while about the wartime chemicals–now approved for agricultural use–he was spraying on his crops. Disappointed with the results, he'd also noticed these chemicals stripped the goodness from the soil and killed wildlife. And what were they doing to the food itself? He decided right then and there that he wasn't going spray anymore. So he quit.
Donald Vetter–and his son, David–then went on to become organic farming pioneers.