For information about the Common Good International Film Festival please contact:
Center for Process Studies
909.447.2533
Email: events@ctr4process.org
Our office is located in the lower level of MUDD Theater at 1325 North College Avenue, Claremont, CA  91711
---
Festival Director: Jeremy Fackenthal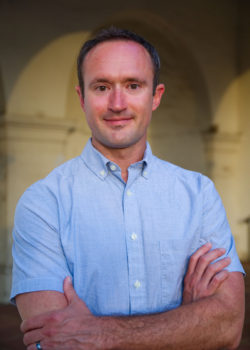 Jeremy Fackenthal is a professor and independent documentary filmmaker and videographer, and Director of the Common Good International Film Festival. After completing a PhD in Philosophy of Religion and Theology from Claremont Graduate University, he began using his theological background beyond the academy to raise questions and craft narratives. His love for moving im­ages grew together over the course of his adolescence, from his first experience wielding a VHS camcorder to his first 40 minute documentary produced during his senior year in college. In recent years, Jeremy's work has included video content produced for clients and shorter independent projects. This summer Jeremy shot and edited Spitting Fire (currently in post-production), a short documentary on spoken word poetry as a means of personal formation for adolescents. His current ongoing project is a fea­ture-length documentary on the life and work of Walter Benjamin and the possibility of art as a site for radical political action.