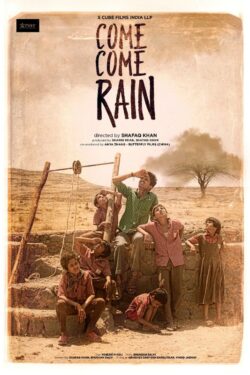 Showtime

Saturday, February 13 @ 11:00am

Director

Shafaq Khan

Country

India

Language

Marathi

Film Length

93 minutes
The village of Islampura hasn't seen rain in five years, and water has never been so scarce in it's lifetime. Mother nature and the Government both somehow managed to neglect it's pleas.
In spite of communal disharmony and riots witnessed many years ago, and the resultant persistent rift in the village, it is populated by both Hindus and Muslims equally. Paucity of water and it's disappearing trend cause a serious concern in the village. The village folk are at loggerheads with their communal differences, while still feeling the bite of the barrenness but not addressing it. The children of the village, beyond the realm of understanding the religious and communal imbalance, show unparalleled maturity and devise a plan to bring water to the village. While the village is at the brink of another social outbreak, the kids outshine all the elders by their efforts and bring the gift of life back to the village. They helped the village rise up from the silliness and inadequacies of the elders, leaving behind all superstitions and dated behaviour, and bringing a new hope of rain!