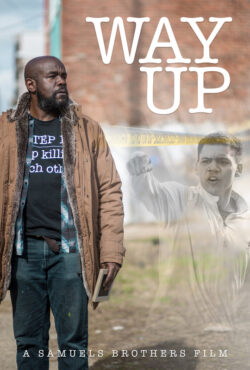 Showtime

Sunday, February 14 @ 12:00pm

Director

Ben Samuels, Oliver Samuels

Country

USA

Language

English

Film Length

17 minutes
A North Philly community organizer and his son search for a hopeful way to confront gun violence as a single day unfolds in parallel stories before an act of violence brings them crashing together. "Guns Down" end credits song by Young Flames, a Philly youth rap group. Other Philly beats by: Camp Candle, Eric Boss, and John Morrison.