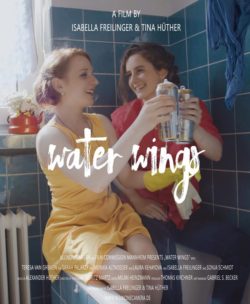 Showtime

Monday, February 18 @ 7:00pm

Director

Isabella Freilinger and Tina Hüther

Country

Austria, Germany

Language

English

Film Length

8 minutes
This is the story of two women in a bathtub. But it is not what you think it might be. Anne und Kara are best friends and have their back no matter what. Like water wings the two hold each other up and laugh through the wildest of storms. Afterwards they have a canned beer together. We show fragments of their lifelong friendship. It takes place in the most intimate of rooms: bathrooms of all kinds. Here Anne and Kara find back to each other again and again through the tides of their lives.