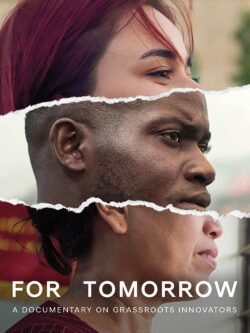 Showtime

Saturday, February 18 @ 10:30am

Director

An Tran

Country

Canada

Language

English

Film Length

72 minutes
Filmed with local crews around the world from the Andes to Sierra Leone, and with rare access to the United Nations Development Programme, FOR TOMORROW (narrated by Daisy Ridley) is the story of grassroots innovators dedicated to fighting some of today's most pressing sustainability issues. Through actions, big and small, everyday changemakers are tackling local problems and inspiring their communities with ingenuity, resilience and vision. Whether it's a solar-powered car built from electronic waste, or soaps and detergents made from food scraps by someone with no chemistry background, grassroots solutions are setting the planet on a more sustainable path. For a real breakthrough, governments and the private sector must recognize these unlikely innovators and celebrate them just as do those from Silicon Valley.
Trailer
About the Filmmaker
An Tran, Director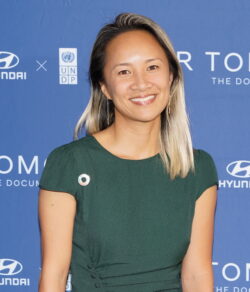 An Tran is a director and producer based in Los Angeles and Vietnam. She is known as a versatile filmmaker who makes engaging, thought-provoking content. She is especially interested in amplifying the voices of independent filmmakers of the Global South on an international scale.
The daughter of political refugees who fled Vietnam at the end of the war, An was born and raised in South Bend, Indiana. Her family ran a Chinese restaurant (yes, Chinese) where customers witnessed her ringing up the cash register and waiting on tables. These experiences of her family growing up in the Midwest and then returning to Vietnam inspired the feature documentary TRAN 5 (now in post). She is a graduate of the University of Southern California's School of Cinematic Arts and School of English.
Film Stills