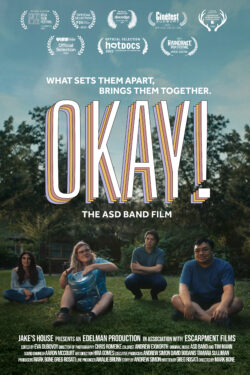 Showtime

Sunday, February 19 @ 4:00pm

Director

Mark Bone

Country

Canada

Language

English

Film Length

75 minutes
"Life is a play, and everybody has the script but you." -Jackson D. Begley
This is how one member of The ASD Band, featuring four talented autistic individuals, describes what's it like when you're on the spectrum. Through a shared loved of music, Rawan, Jackson, Spenser and Ron shatter the stigma of those with autism as loners, coming together to express themselves through song.
OKAY! (The ASD Band Film) follows the members of the ASD Band as they embark upon the difficult journey of writing and recording their first album, and ultimately performing their first public show. Along the way we delve into the deep corridors of their lives, as they learn to navigate a world foreign to them by finding strength in others who share the same challenges. Life on the spectrum has many individual challenges, but together, anything is possible.
Trailer
About the Filmmaker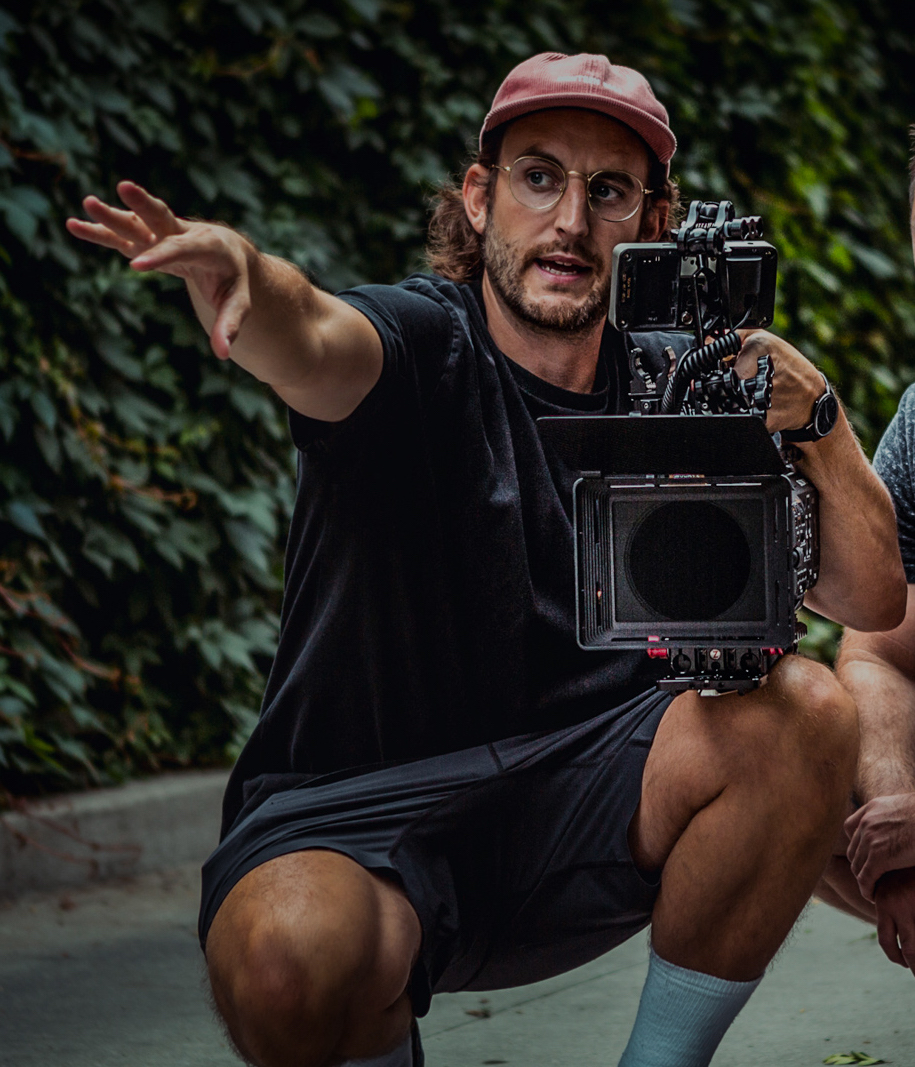 Mark Bone, Director
Mark Bone is a passionate, award winning, multi-talented documentary and commercial director based in Toronto, Canada. Mark was first inspired to pursue documentary filmmaking when he spent time as an aid worker during the Darfur war helping refugees who were fleeing into Egypt. Mark has directed numerous documentaries, including his heart pounding CNN FILMS documentary; 58 HOURS, which chronicles the heroic rescue of Jessica McClure the fallout from that event. Mark is also known for his highly accoladed film RESCATE which chronicles the heroics of volunteer paramedics in the Dominican Republic. He recently released NO COUNTRY IS AN ISLAND, which is a first-hand look at the tragic Easter Bombings in Sri Lanka. This past year he also released Battleground which was awarded a Vimeo Staff Pick Premiere. Mark has also directed many commercial campaigns for global brands such Mercedes Benz, Nike, BMW and Nikon. His work focuses on characters in the midst of conflict or crisis, capturing their story with a dynamic cinematic verité style.
Film Stills